About Us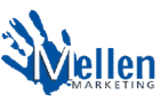 ProtectYourChild.com is owned and operated by Mellen Marketing Associates. In business for over 20 years, Mellen Marketing Associates offers wholesale pricing for Child ID Kits and Fingerprinting Ink Strips to Corporations, Health Care Organizations, Schools, Police Departments, and Community Service Organizations.
#1 Lowest price guaranteed.
#1 Child ID Kits with a track record of success.
#1 Corporate Choice for building customer traffic, sales and profits.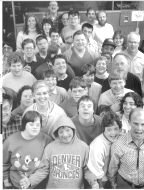 Community Commitment Road to Responsibility, Inc. is a charitable, non-profit organization that serves the needs of individuals with disabilities, including mental retardation. RTR supports over 1,000 individuals with a staff of 400 and services 22 towns from Boston, MA to Cape Cod. RTR's mission is to provide the means, the opportunity and the support necessary to allow people with disabilities to take their place as productive members of the community. Mellen Marketing has a long-term relationship with RTR and utilizes their services. We are proud of our commitment to RTR. We believe that supporting organizations, such as RTR enhance our local community. The DNA Difference Our DNA Kit is easier to use and more economical than DNA Isolation Cards. That's why DNA samples worldwide are collected using our professional swabs on which DNA is collected, not transferred, to a secondary isolation card. If properly stored, the DNA should be preserved indefinitely. As an added precaution, two professional sterile swabs are included in our Kit so that DNA is twice as likely to be preserved.